Since 2014, the team at Good Flower Farm has grown organic herbs and flowers for their plant-based line of personal care products. GFF hired Buddy-Buddy to redesign the brand design expression, from identity and packaging to illustration, iconography, and fulfillment materials.
︎ VISUAL IDENTITY
︎ PACKAGING
︎ ILLUSTRATION
︎ STATIONERY & COLLATERAL
︎ DIGITAL CONTENT
︎ ART DIRECTION

PHOTOGRAPHY: COLLEEN GUENTHER
Since GFF's founding in 2014, the personal care category has seen exponential growth and prominent shifts in consumer expectations and demands. Now more than ever, GFF's brand position — handmade products from farm-grown, organic ingredients — provided a powerful opportunity for differentiation. Yet their original branding and presentation was outdated and overly simplistic, relying on secondary applications and vendors to tell this distinctive product story.
We worked closely with the GFF team to push the brand's visual expression to a more crafted and considered position. Flourished, calligraphic typography; hand-drawn iconography; a soft palette showcasing ingredient illustrations. The final result is an eye-catching and flexible design system that can be managed in-house by their team and expanded as new products are released.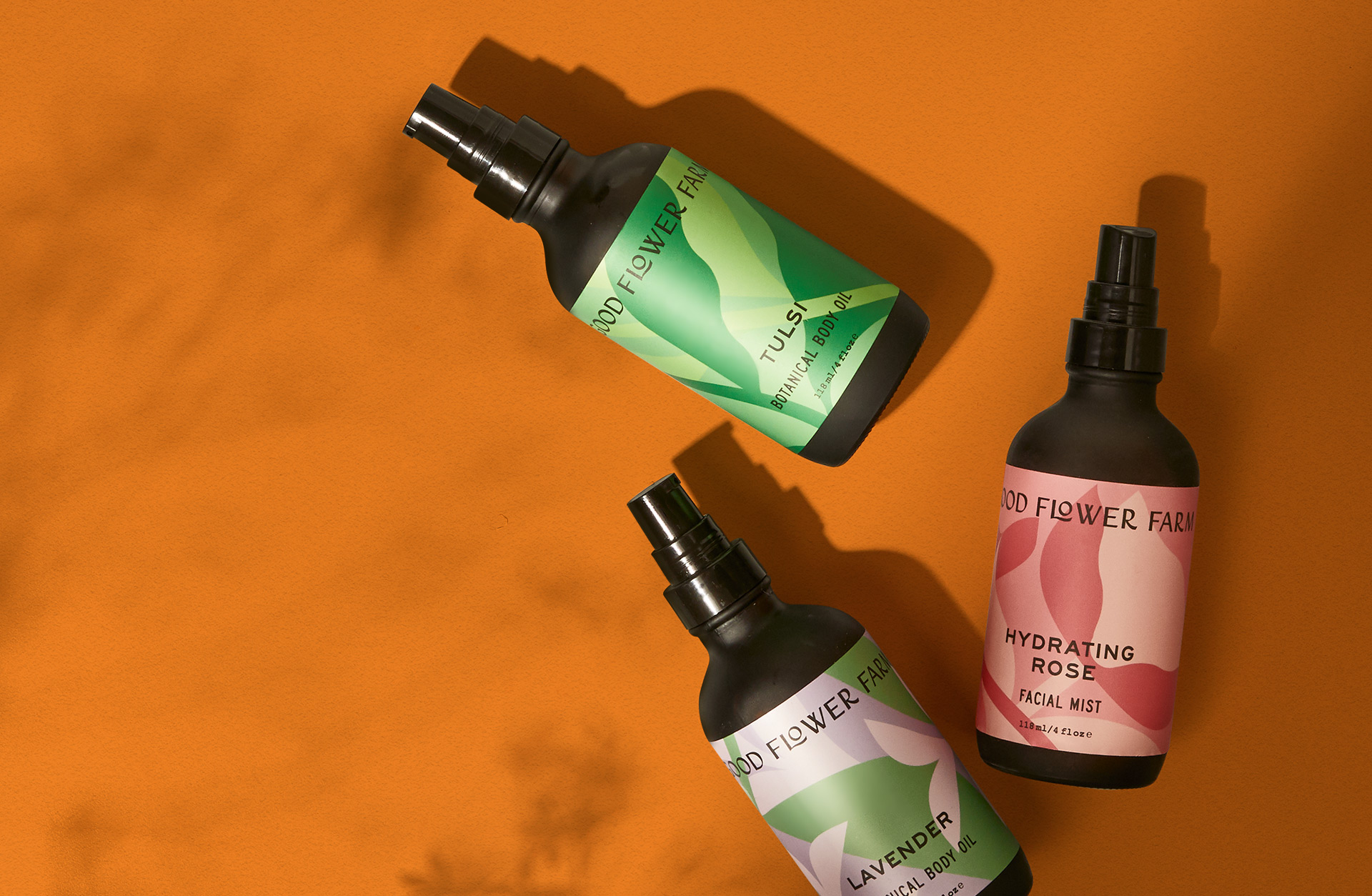 On the 2020 summer solstice, GFF relaunched their brand, including a new visual identity, illustration library, and packaging design across their twenty-SKU product portfolio.

Despite launching amidst a pandemic and global recession, the brand posted a 250% YTD sales increase from 2019 and tripled their wholesale account network in a span of just three months, including wholesale distribution to Urban Outfitters and Anthropologie.

"Buddy-Buddy captured the unique nature and quality of what's inside our products and expressed it through their design magic. I completely trusted their team to deliver - and they still exceeded my expectations with their work. We are selling out of product, rapidly expanding our wholesale network, and receiving endless compliments on the new brand design system."


-Rachel Carpenter, Founder